Advantages of Earth Corporation : Product Development
We are creating unprecedented products through open environment and latest research facilities.
An "open door policy" that encourages new ideas.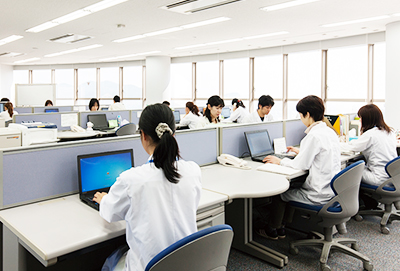 To create corporate culture where people can freely voice their opinions without being bound to their age, job position or wall between departments, Earth Corporation adheres to the open door policy that creates a work environment with good information flow. We are encouraging open communication and the free flow of ideas by removing partitions between offices and corridors, and by reducing the number of walls in the laboratory.
The fully equipped research facility including laboratories designed to duplicate general household.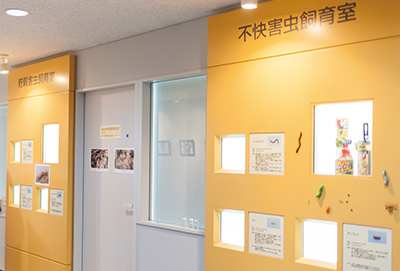 Our fully equipped research facility underpins Earth Corporation's high level of product competitiveness, contributing to release of over 100 new products annually. Our various laboratories designed to duplicate general household are used to confirm the effect of applications. We are also fully equipped with greenhouse/vegetable garden used to test the effect of garden products. In the pest-breeding room, we are conducting layers of tests on daily basis by growing over 90 species of pests to identify various pest extermination needs.
Research Development Headquarters that creates high functional original products.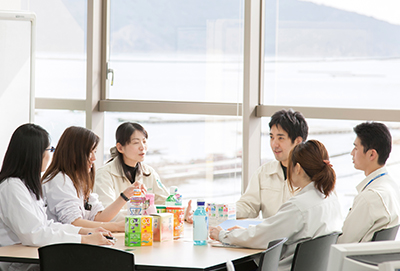 At our Research Development Headquarters, we are creating high functional original products ranging anywhere from the development of pest control products, development of garden products that utilize our long-standing technology and know-how, and development of daily necessities such as oral care, bath agent, deodorant air freshener, pest repellent, washing agent, and many more.